Greer Family News December 15, 2018: Christmas Newsletter
Jocelyn and Daniel Are Expecting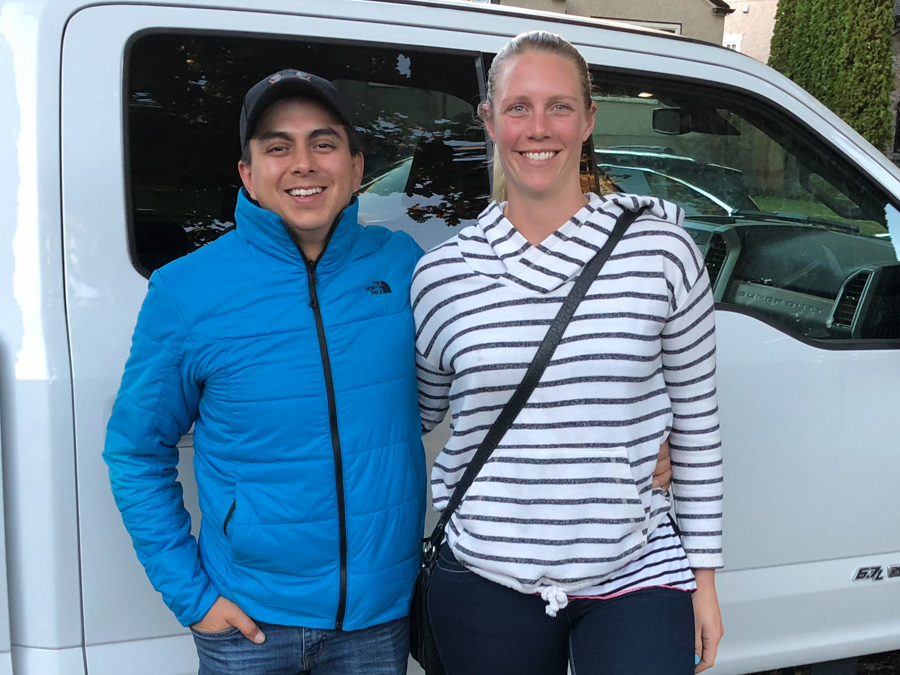 Daniel and Jocelyn the Day They Announced the Big News
Awesome news for our daughter Jocelyn Greer and her husband Daniel Guerrero Cintora (and us). Jocelyn is expecting her first baby (our first Grandchild) in early April 2019. Our Grand-Dog, Bruno, is five and hopefully won't be jealous. Jocelyn started construction management at BCIT, while working full-time for Holland Landscaping. Daniel completed his third course for his plumbing red seal. They bought a new Ford F350 truck to use in their own business. A year ago they moved into their new condo in North Van—with enough room for the baby.
Kevin and Carley are Engaged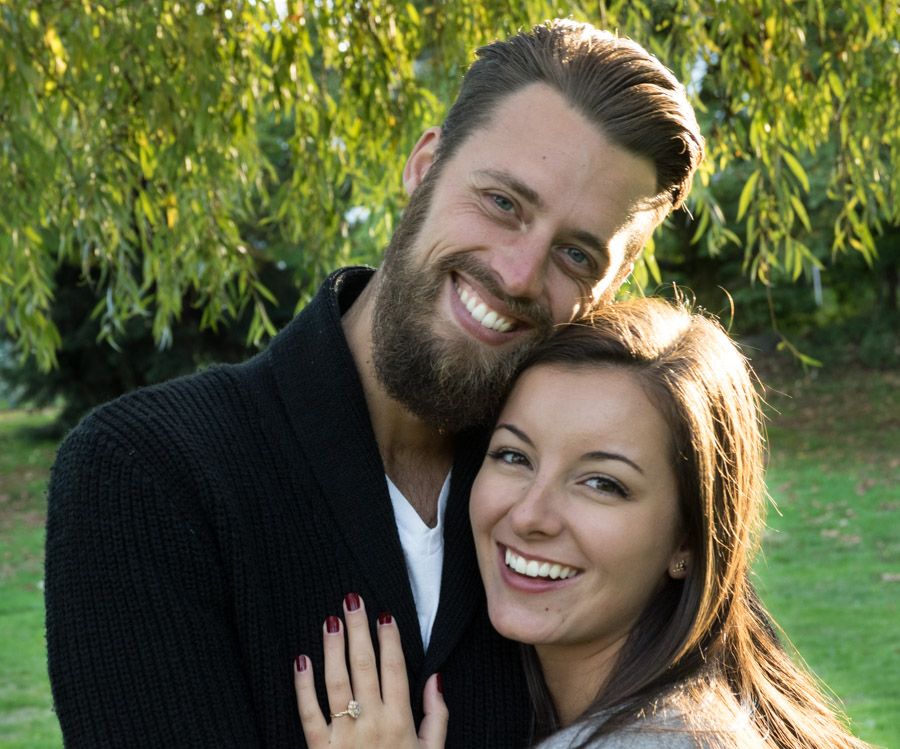 Kevin and Carley Engagement Photo
Our son Kevin Greer and his girlfriend Carley Bodrug had an incredible year. First, Carley is now Kevin's fiance. They both took a break from work and travelled through India for three months over the summer and fall. When they returned, they lived with us for two months while they found a new apartment. Kevin joined Lululemon in late October. After a tremendous amount of work and preparation, Carley was accepted into nursing at the University of the Fraser Valley. Wedding plans are starting for 2020.
Allen and Benita Graduated and Travelled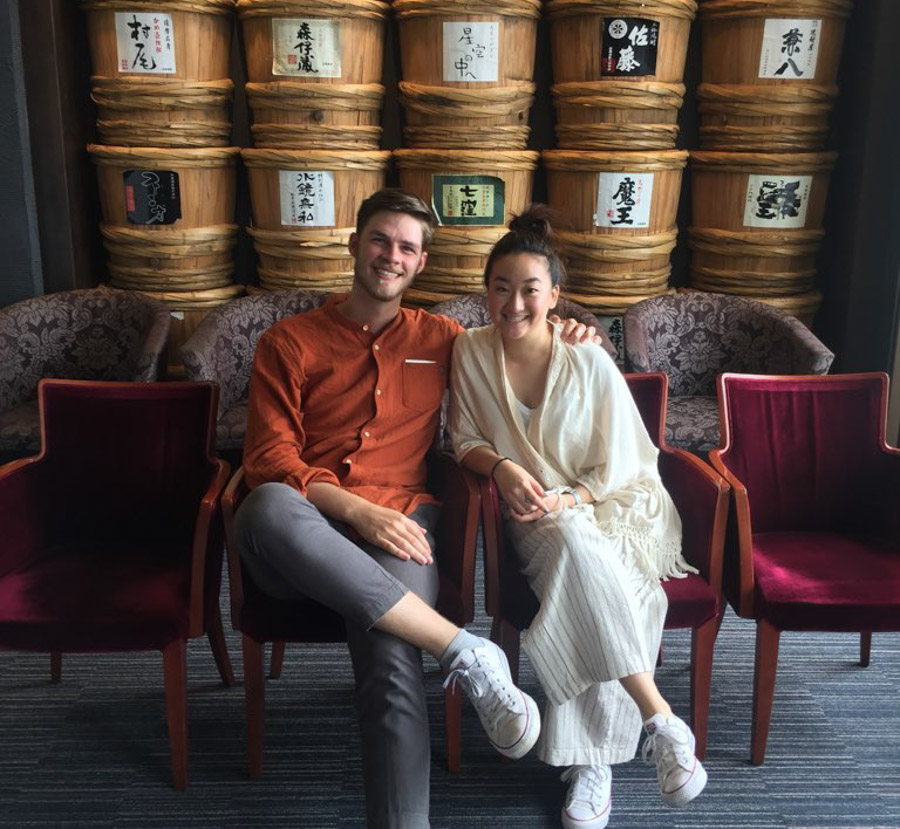 Allen and Benita in Japan
Our son Allen Greer graduated from UBC Sauder School of Business with a combined Business & Computer degree. In the fall, he started his own software development practice and landed his first contract which he is wrapping up in time for Christmas. He is already lining up a contract for January. His girlfriend Benita Yi graduated from UBC with a BA in Social Work and is working as a social worker in Vancouver. The two of them travelled to Japan in June. Allen went ahead on his own for two weeks and then Benita joined him for two weeks together. Allen finished his last year playing for UBC Ultimate (they made it to Regionals). He now enjoys staying healthy at the gym with Benita.
Karalee Launched A Book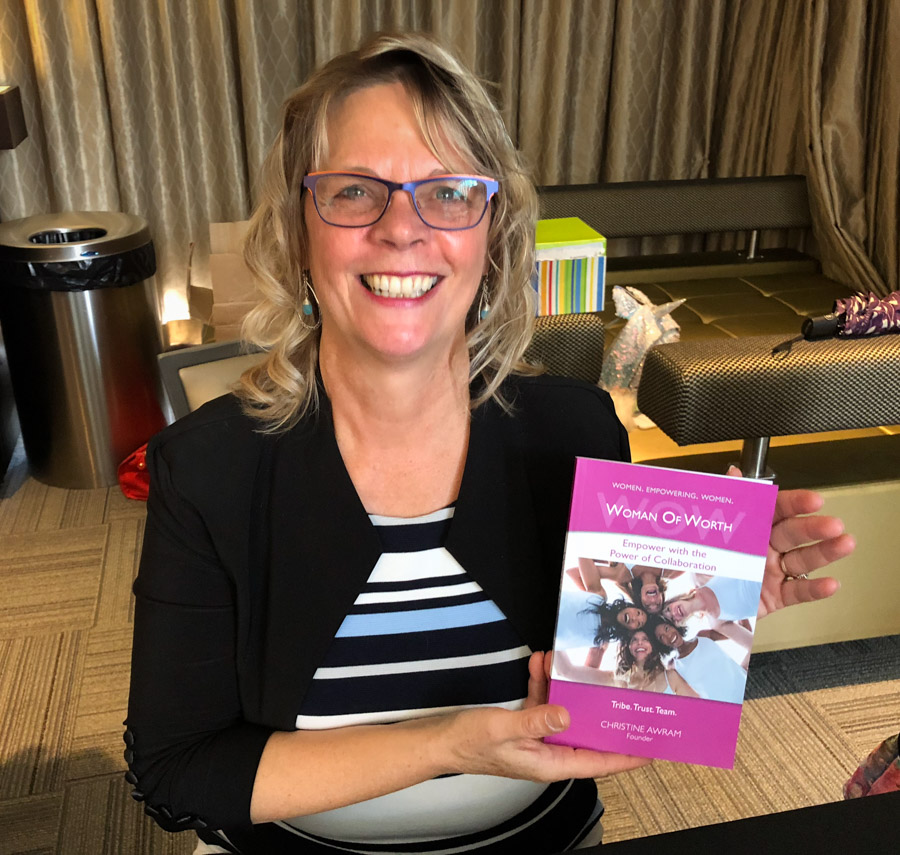 Karalee at the Launch of Woman of Worth: Empower with the Power of Collaboration
Karalee delights in building her Monat business and earned a trip to Las Vegas. She enjoys networking in the community and meeting new people. She was accepted in a collaborative book and shared with all her co-authors. The book WOW Woman of Worth: Empower with the Power of Collaboration was launched in September. It was a #1 best seller in ten categories. Karalee and her brother have been helping support their mother Barb as she needs it. Barb turned 80 this year and continues to live on her own in the country. Karalee's garden was chosen to be on the Vancouver Heritage Garden Tour. In June, over 500 guests came to see her garden named Fruit and Flowers.
David was Challenged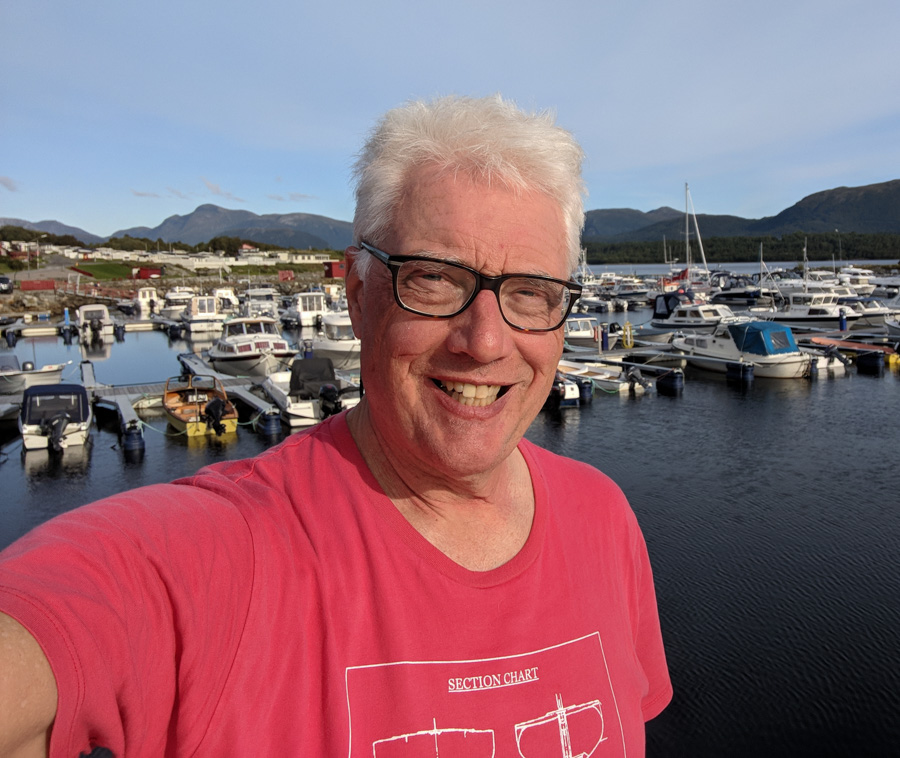 David in Tornesholmen, Norway
David challenged himself by sailing twice in 2018. In March, he sailed from the Azores to Northern Spain through winter North Atlantic storms—the hardest sailing he has ever experienced. In August, he sailed down the Norwegian coast from Bodo to Alesund. David's father passed away in March. In November, Karalee and David helped his Mom move from the family home they moved into 55 years ago to a long-term care facility. While his Mom is fully independent, she no longer has to manage a big house. David was adopted at birth. Last year, he decided to look into his birth family. In 2018, he has spoken to both his birth mother and birth father. On his birth maternal side, both he and Karalee have met and are building relationships with David's two half-sisters and his aunt and uncle.
David's sailing photo sets: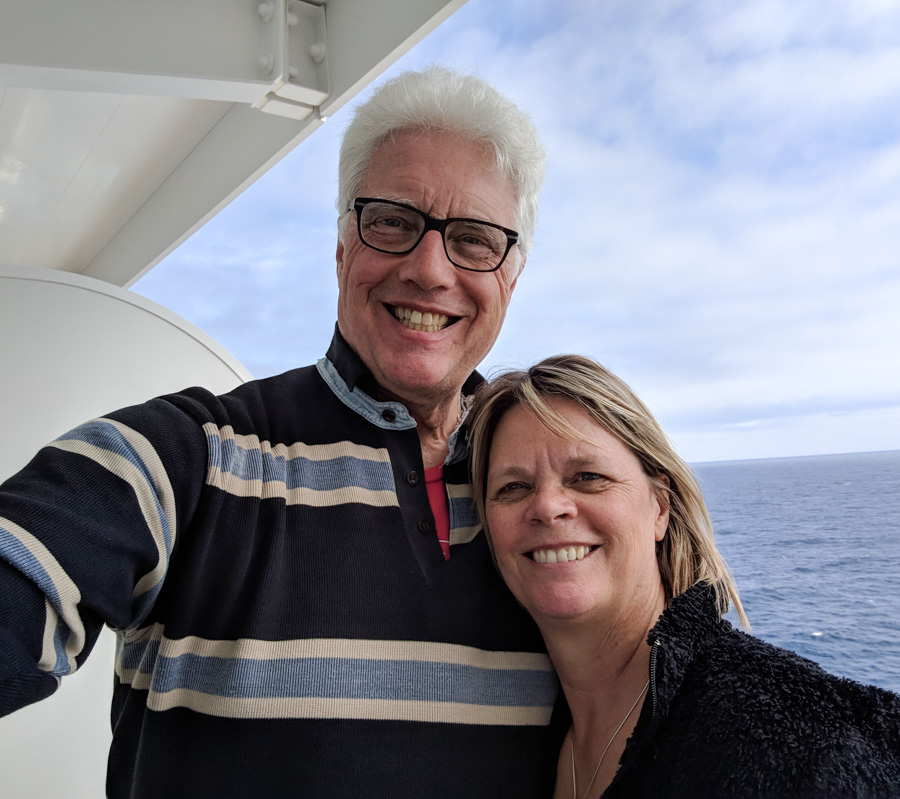 David and Karalee mid-Atlantic on the Norwegian Bliss
For their 36th anniversary, Karalee and David sailed on the brand-new Norwegian Bliss from Southampton, England to New York via the Azores and Halifax. They did two road trips through BC and Alberta. September saw them on the Oregon Coast where David did a photography workshop. In November they spent ten days together in Puerto Vallarta.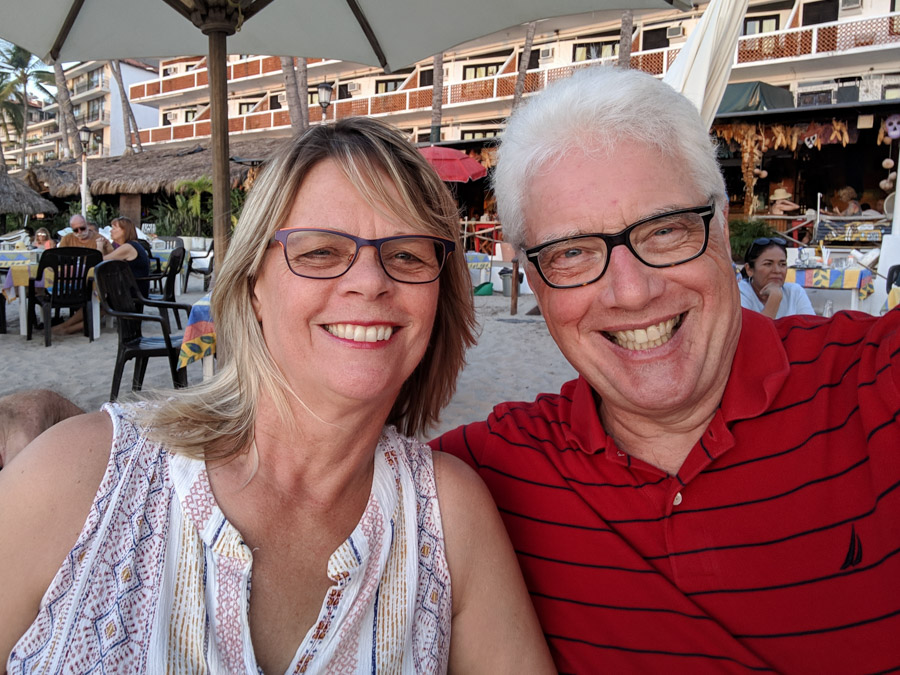 David and Karalee Having Dinner in Puerto Vallarta
Karalee is going to Vietnam, Cambodia, and Laos in January to do a two-week cycling trip with a group of 20 friends. David will meet her in Hong Kong on Feb 1st. They will travel to Kathmandu, where they will meet the student they sponsor at Shree Mangal Dvip School. Then they will visit India for their first time on a two-week trip in the Golden Triangle. Kevin and Carley have been giving them tips from what they learned from their time there.
We wish you all special family time in the coming year with good health and abundance. May you have a joyous season.